Shopping Basket
Your Basket is Empty
There was an error with PayPal
Click here to try again
Thank you for your business!
You should receive an order confirmation from Paypal shortly.
Exit Shopping Basket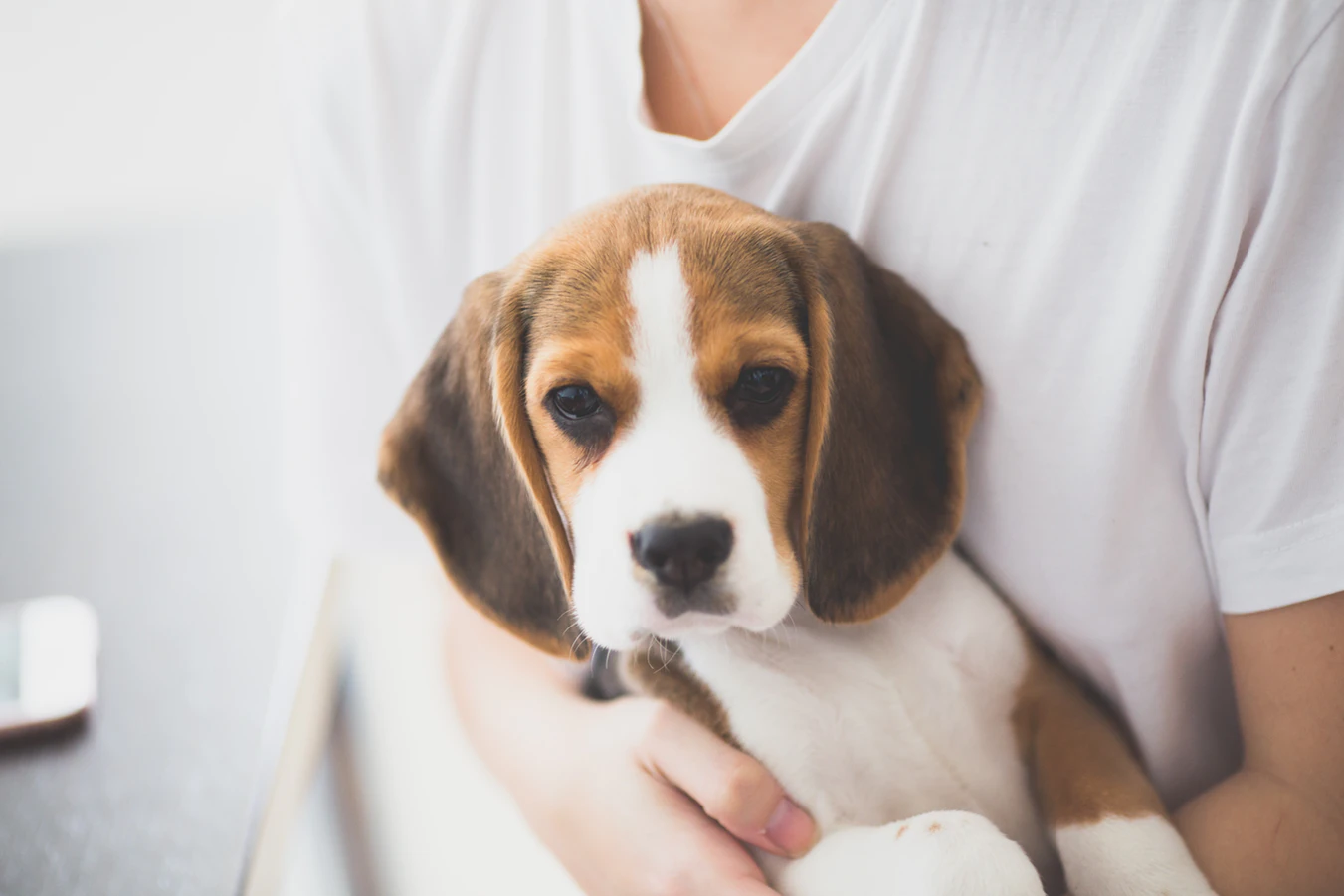 As a new dog owner, you want to get everything right. You want to have all the answers, have the coolest
toys
, and plan the best pet-and-owner
activities
a dog could hope for. You and your new dog should have an amazing time together whether you're chilling on the couch, running through the park, or splitting a barbecued steak on the back patio. Of course, we're not born knowing how to be the perfect pet parent. That's what apps are for!
Gone are the days of guessing whether you're doing it right. With the incredibly multi-featured and high-tech pet apps available today, you can do just about everything with data-driven insights and resource centers so you never have to wonder if you're being the best pet parent. You'll know it! The key is having a highly functional phone that can tackle it all.
If your phone is on the clunky side, consider an upgrade so you can take advantage of all the info out there. Whether you're an Apple or Android fan, look for sign-up deals from service providers. You may be able to purchase a new smartphone
at a discount
when you trade your old one in, and you can often pay for your phone through monthly installments. With your phone in-hand and these three key apps, you can become a fully informed and totally awesome pet parent.
ScritchSpot, Your One-Stop
This app has about all it will take to become your one-stop for answers, insights, and resources as a pet parent. Get started with their new pet owner guide to walk you through the basics, and then do some exploring. ScritchSpot can help you locate nearby pet-friendly venues, find a pet sitter or walker, it provides dog training tips and pet product reviews, and has the ability to save and share your pet's medical records. On top of all that, there is a community of pet owners to chat with, learn from, and befriend.
But perhaps the coolest part of this all-in-one app is the adoption feature. The app pairs a quick personality quiz (we've taken it, and it's great!) with shelter pets near you who might be a terrific match - just in case your first dog needs a furry friend.
Fitness, Health, and Activity with FitBark
Having a fitness tracker for your dog is super useful. As Animal Wellness points out,
exercise
 is important to your pooch, helping him stay fit and healthy throughout life. With the 
FitBark
 app, you can know not only whether your dog is getting enough exercise, but also if he is feeling stressed, when he's itchy or in pain, and how well he sleeps.
Even better? It pairs with your
fitness tracker
 for tandem fitness and exercise goals, so you can stay active and data-driven together!
Train Yourself to Train Your Dog via iTrainer Dog Whistle and Clicker.
Finally, there's how to be a totally awesome trainer. There are tons of great dog trainer apps out there to train you to train your dog, but the 
iTrainer
Dog Whistle and Clicker is one of the few that actually interacts directly with your dog. It is capable of making dog whistle sounds at a chosen frequency and comes with a variety of clicker and fun sounds your dog will learn to respond to.
Dogster explains clickers are especially useful because once your dog learns a sound, they will never be confused when the sound plays, unlike how tone of voice and inflection can send different messages for voice commands. You can also record your own sounds for custom training goals and routines. 
Are you ready to become a totally awesome pet parent? These three apps are your start to a beautiful friendship. All you need to be a great pet owner is a sturdy leash, a soft bed for Fido to snooze in, healthy dog food, and your phone. And an awesome dog, of course!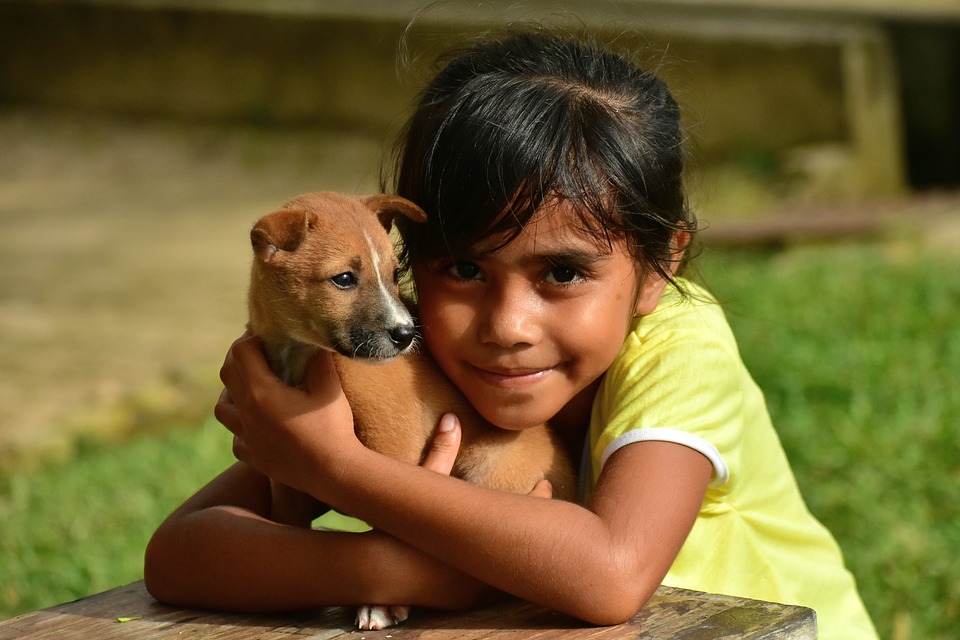 Not sure if you're a dog or cat person but researching your first pet? Great! Taking a look at your current living situation may help you to determine whether to welcome a feline or canine  or perhaps a different critter entirely!
Dogs
These loyal fur-faces require more time, attention, and money than most other critters. Because they're pack animals by nature, they're often more social than cats. Consider how much time they'll need for exercise and playtime. If you travel a lot or have a job that requires long hours away from home, a dog might not be the best pet. Plan to spend at least $20 monthly on food, and remember to factor in grooming costs, too. On the other hand, dogs make great watch animals and companions. You'll have a buddy who can't wait to accompany you on adventures and gives unconditional love.
Cats
Feisty felines are more independent than dogs, but they still enjoy spending time with their people. Generally, they're neater and cost less to maintain; you don't have to walk them in all weather, but there is the litter box. Most cats don't require grooming assistance, and their natural independence complements a lifestyle that includes long days away from home. When you do finally crash on the couch, your lap will quickly attract furry company. Cat or a Dog? These questions are worth considering if you can't decide.
1. Do you enjoy spending time outside? If so, a dog makes the perfect companion and playmate. Few cats enjoy the constraints of a leash.
2. Do you like to go for walks? Dogs need regular, daily exercise, and many dogs need walking at least twice a day, regardless of the weather. If you discover you're short on time to walk your dog, consider hiring a dog walker to help out.
3. How old are your kids? Some experts recommend waiting until they're between 7 and 9 to get a dog, but the answer varies from family to family.
4. How do you feel about fur? If you're obsessive about a clean house, carefully consider the breed of dog or cat. Some breeds shed much less than others; other breeds require regular brushing and professional grooming.
5. Does anyone in your household have allergies? If so, you'll want to research breeds less likely to induce allergic reactions.
6. How do you feel about 'needy' critters? Dogs love to hang with their people; you'll rarely be alone. They'll greet you with excitement whenever they see you and want to spend most (if not all) of their waking time in your presence. Most cats seek affection on their own terms, not yours.
7. Do you have time for obedience school and reinforcement you'll need to provide that training for your dog initially and then continue to reinforce desired behaviors; dogs look to you for leadership since they want to please you. Cats don't require that level of training,  although you may need to take measures to keep a curious feline off kitchen counters or from other spaces where you'd prefer she not venture.
Homecoming
Once you've made your choice, prepare your home for a smooth transition. Here's a list  of items you might need, depending on the critter: food/water bowls, bedding, litter box, collar, leash, toys, carrier, crate, grooming tools, and nail clippers.
Also, double-check your home for poisonous plants, cords, and other potential pet health hazards. Set aside a room or space where your new pet can seek a safe space to relax away from the main traffic flow.
Bonding and Adjusting
Set routines right away,  cats and dogs both thrive on routine: feeding time, playtime, sleep, and exercise. Be patient. Some animals will blend in and bond immediately like they've been members of the family for years. Others take a bit more time to warm up to a new situation. Encourage everyone to give new pets their space, but spend time playing, petting, and cuddling the new critters, too, take your cues from their behavior.
What matters most is that you've welcomed a fur-face, who'll love you and your family unconditionally, into your home. Have fun and enjoy the snuggles!
Photo Credit: Pixabay.com
/