Shopping Basket
Your Basket is Empty
There was an error with PayPal
Click here to try again
Thank you for your business!
You should receive an order confirmation from Paypal shortly.
Exit Shopping Basket
When I was taught Reiki and began my holistic animal practice, I never envisaged teaching an animal holistic module at a veterinary college. Kathleen Prasad was my teacher and is the leading expert in the world in Reiki techniques with animals, I learnt to Master level and have taught and practiced Reiki for many years and run many Reiki workshops.
Frans Stein, after the death of Hawayo Takata researched Reiki and realised that Mikao Usui had intended his symbols and attunements to be used in a different way, as Howayo Takata had interpreted their use incorrectly.
Reiki is now, recognized and respected and used in conjunction with main stream medicine. It compliments and supports orthodox veterinary medicine and I was very happy to teach Emma Hedderson a veterinary surgeon who was keen to learn. Some Pet insurance companies are starting to include Reiki treatments within their pet insurance policies. However, it is best to check this as it may require a vet to refer your pet for their Reiki treatment or to give consent. It is so good to see that Animal Reiki is now becoming a profession and respected in its own right.
Although there is no legal requirement to request or obtain veterinary consent before Reiki is offered to animals, Reiki is not a magical cure and should always be used in conjunction with veterinary care to check for any physical health problems. If you are seeking Reiki for behavioural problems you should always check with your vet as these could also be the result of a physical health condition.
There are many veterinary practices who now have Reiki practitioners working alongside them and also holistic animal centres. I am so happy that vets now see the valuable emotional support that Reiki gives to both animal and owner and especially given to an animal who is in transition before euthanasia is performed.
There are a small number of animal studies which show the benefit of Reiki and putting it into mainstream therapies, but much more needs to be done. I am at the moment conducting a study on Zoo animals and Reiki and hope to see more trials in the area of animal shelters and Reiki.
Two Studies Published:
"Personal interaction with a Reiki practitioner decreases noise-induced microvascular damage in an animal model" in the journal of Alternative and Complementary Medicine 2006 Jan-Feb; 12(1)15-22
"Reiki improves Heart Rate Homeostasis in Laboratory Rats "in the journal of Alternative and Complementary Medicine (14(4):417-422, 2008
Reiki is used in cat and dog rescue centres, at horse/dog racing yards, stables and horse sanctuaries and where veterinary care has not been able to diagnose the issue or find a helpful treatment. It is used to treat animals with behavioural issues and can improve the quality of life for older animals
Reiki is a natural calm therapy that promotes the bodies natural process of self-healing. Animals are far more aware of energy than us humans. It can reduce stress, and helps emotional issues which can be very helpful for rescue animals who have experienced trauma, and nervous pets. For example. a visit to the vet, travel, bonfire night, storms and thunder and other stressful situations. Sometimes there is a need to treat both the owner and animal as the animal's problems may have arisen from a stressed owner.
Reiki always acts for the animals highest good. Animals will choose whether to accept Reiki or not and cannot be forced. If their body does not want to receive it the energy will not flow. This is the case when they have received enough healing the energy will stop flowing as they no longer need to accept it from the practitioner. There is no need to disrupt or move an animal, they can be beside you in the comfort of their home or it can be given through distant healing. In fact letting the animal choose is by far the best way to offer Reiki to an animal.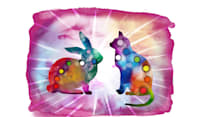 I have been a holistic therapist at Remus Horse Sanctuary for many years, giving my time and holistic input for free to help, the beautiful animals there. It is a priviledge and every single moment there has been a learning curve, as the animals are my teachers in every single way. http://www.remussanctuary.org/ The reason that the Remus animals live to such ripe old ages is because Remus is made up of many parts;Vet care, diet specialists, dental specialists, hoof specialists and holisticspecialists. I am one of the 3 holistic specialists that Remus works with regularly and I am delighted to now be able to share some of my experienceswith you.
Arriving at Remus, I met with Sue and we discussed which Animals needed some holistic care for today. It had been a difficult night for Chester, Sue also had a 3 year Vet student, who she wanted me to show her what holistic care means at Remus. Entering the field, I found Chester, who watched us as we moved towards him. I explained to the student,that I had not met him before, so was not going to make him feel uncomfortableby moving too close to him. Horses are prey animals, so are very often wary of new people.
The ethos at Remus is that their animals are treated withrespect and where possible have a choice and this is the same for their healing too. As a Reiki practitioner it is up to me to offer out a reiki space ofhealing, should they choose to enter and not to force healing onto them. Yes'force'! By placing my hands all over Chester I would for one not be respectinghis need for space and choice and also by placing my hands all over a 'prey'animal who I have never met before can cause a lot of un-necessary stress. Standing at a distance, I placed one hand onthe students shoulder and with the other I placed by my side.
Reiki is a healing energy which helps make animals feelrelaxed and chilled and often gives them the space to heal. It is 100% safe andanimals love it. I offered reiki into anarea between Chester and myself and stood quietly with no expectation as to what Chester would do. Bit by bit Chester moved into this space and stood for afew minutes and then moved off to another part of the field.
It was all very subtle and as I explained to the student, that Chester had been in charge of his own healing and for me I just facilitated this opportunity, should he wish to take it. By placing my hand on hers houlder, she was able to experience reiki first hand. She felt very dreamy and relaxed and could feel and understand what Chester had felt too.
Holistic care at Remus is all about allowing the animals to have choice and therapists to have no 'ego'
Chester was offered reiki and he took what he needed, I would like to write and say that he lay in the field as he soaked it up. It was his choice and the offer was there. Three days later Chester was put to sleep, which at Remus is the LAST resort. Being an animal practitioner is knowing that they know best.
Something deeper than we understand!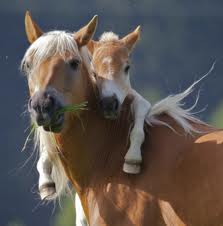 /